Access your data easily, anytime, from anywhere.
In a digital age, where the devices we own exceed the number of the world's population, it is necessary that all our data and resources to be stored securely.
Storing, processing and managing your data online. How?
Find out our top benefits for adopting a Multi-Cloud service.
1. Extensible storage space.
This thing means that your space is not limited, and the worry that you "don't have enough space" will disappear. On the contrary, in the case of a memory stick or an external hard disk, the cloud service gives you the possibility to upgrade the storage space, according to your needs.
2. The virtual server is 24/24 active. Your data will not be lost.
We all encounter difficult times, in which the device we use, breaks down, requires repairs or replacement. However, the advantage is that all your data is stored in the Cloud, which is why the data will not be lost.
3. Security
Cloud IT components are monitored and secured by using cloud agents, SIEM, HIDS agents and Azure Sentinel or Elasticsearch SIEM/ML.
Having a unified overview of the security status of your infrastructure gives us the opportunity to detect, investigate, respond and protect your data that is stored in the cloud.
We are taking care of the system logs, event and errors collection, as well as the good-functionality of the entire cloud system.
4. Your Cloud architecture is important.
In case you are looking for a unified infrastructure, Expertware assist you with the end-to-end design of your network.
Find out more here.
5. Boosted Flexibility and Scalability. Match your needs to our solution. Scale as you grow.
With the expansion and evolution of your company, the volume of your data also increase. Therefore, we must make sure that the chosen cloud solution is consistent and aligned with these.
Your company gets bigger? Then, your cloud solution does the same.
Whenever you want, you can always upgrade your data storage space.
In case you decide that you don't need certain elements to be stored in your cloud, you can always have the option to scale them down to a local server.
6. Cost-reduction
Is this even possible? Of course! By choosing to move your sensitive data to the cloud you can reduce your IT cost expenses on your own hardware, servers, etc.
Expertware brings to its clients different solutions tailored to their needs. Get in touch with us here.
7. Data management – Gain control over your data.
Take advantage of data integrity and security with our solution. Long-term archiving of your data, recovery in case of disaster, back-up of your data as well as your own configuration of your resources are the most important keys for every business.
From natural disasters to power outages, your data from the cloud can be recovered very quickly.
8. Pay-as-you-go
Lower costs and higher returns.
You pay exactly for the amount of storage that you need and you actually use. No extra costs involved. You can always upgrade or downgrade your package, therefore you will not pay for storage that you don't use.
For a simulation of costs, contact us here.
9. Data Loss Prevention
From cyber-attacks, simple errors in the system to natural disasters or to equipment deterioration due to its aging, to theft or loss of the device itself (laptops, mostly), your company's data is compromised.
If the valuable and confidential company data is stored on the local devices of the company, the risk of losing them becomes very big and you might end up losing your data for good.
All your information that is saved locally is at risk to be lost. But, fortunately, you can prevent this by migrating all your data into the cloud.
10. Automatic Software Updates
Improve time efficiency, because your cloud solution will refresh and update itself.
Instead of having a person dedicated to do all the updates within your company, you can benefit from this.
11. Sustainability.
Yes, technology can contribute to saving the planet.
By adopting a cloud infrastructure, you can improve energy efficiency, the cost of energy consumption will drop, and paper waste is cutting down, only because of the fact that everyone can get access to the cloud from anywhere. Don't forget – the only thing that you need is an internet connection.
---
Click on the link below to schedule a call with one of our subject matter experts.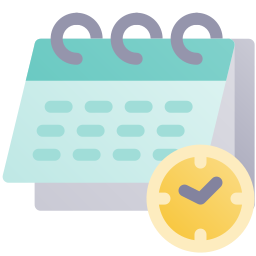 Let's have a talk
Set up a meeting