Business context
Expertware acts as an MSSP provider for top European companies with multi-billion euro yearly revenue. Our teams actively protect 24x7 hundreds of thousands of devices & users with comprehensive cyber security services.
Expertware has specific domain knowledge for Financial, Telecom , Insurance and Industry sectors.
We secure your Azure, Google, Amazon AWS cloud, network communications (SD-WAN, S2S VPN, ExpressRoute, Azure SD-WAN), cloud apps and identities.
Expertware protects your networks, devices, identities, data and processes across multi-clouds.
We offer flexible cyber security services: fully managed, complementing customer teams or white-label services for MSSP providers.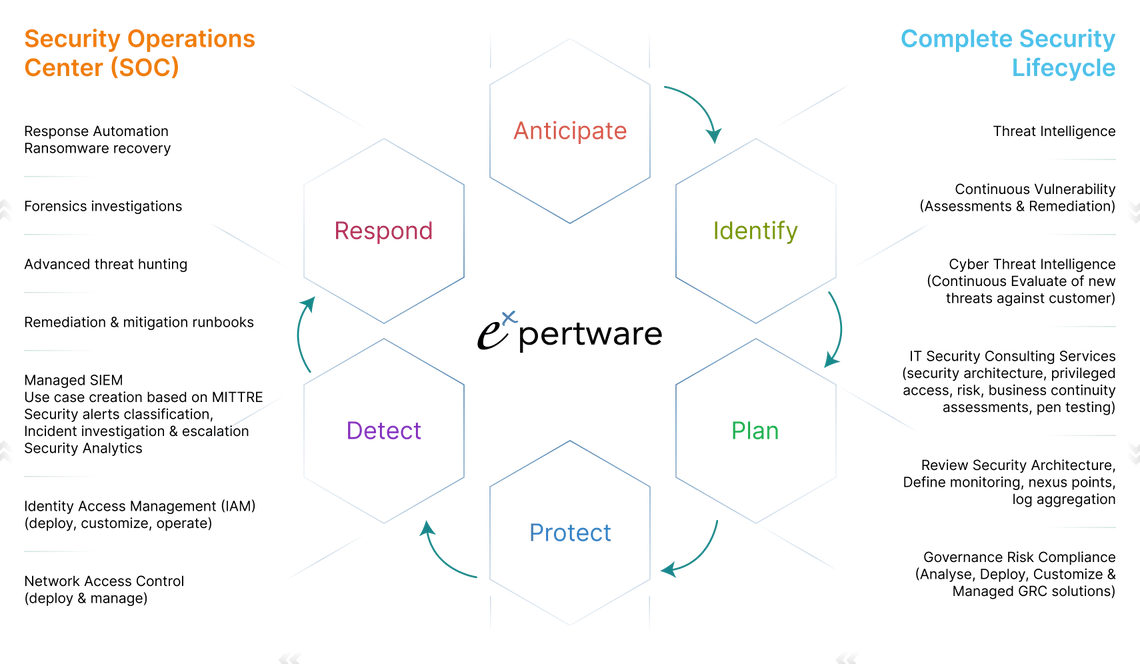 We have an agile methodology integrating and adapting existing customer investments in cyber security toolsets and processes.
The synergies between the big data, development and cyber security teams differentiate our services.
---
Click on the link below to schedule a call with one of our subject matter experts.

Let's have a talk
Set up a meeting